6 Breastfeeding Tips for New Mom
This post probably contains affiliate links. We may earn a commission at no cost to you when you purchase through one of these links. Our full disclosure policy is really boring but you can read it here: https://sortacrunchymama.com/disclosure/
I know that breastfeeding, formula use, and pumping can bring out the most passionate of mommy wars.
I mean, we all want what's best for our babies and family so, of course, there will be strong opinions on this topic.
I've done all three (with the same baby, too!).  I didn't have the easiest time being a breastfeeding mom, so if you're struggling too, these tips can help!
Hopefully, my story will make your experience a little easier or help you feel better about your own breastfeeding journey.
6 Breastfeeding Tips for New Moms
While I was pregnant, many people tried to tell me how hard breastfeeding is.
My favorite?  Breastfeeding is natural but it doesn't come naturally.
Truer words were never spoken!
See, your baby has to learn and you have to learn how best to help them.
It seems like it would be so easy, right?
When Little Miss was born by C-section at 36 1/2 weeks, neither of us knew what we were doing.  We had breastfeeding help from several lactation consultants in the hospital. I had bought all the breastfeeding "gear" I thought I would need.
But it was so painful!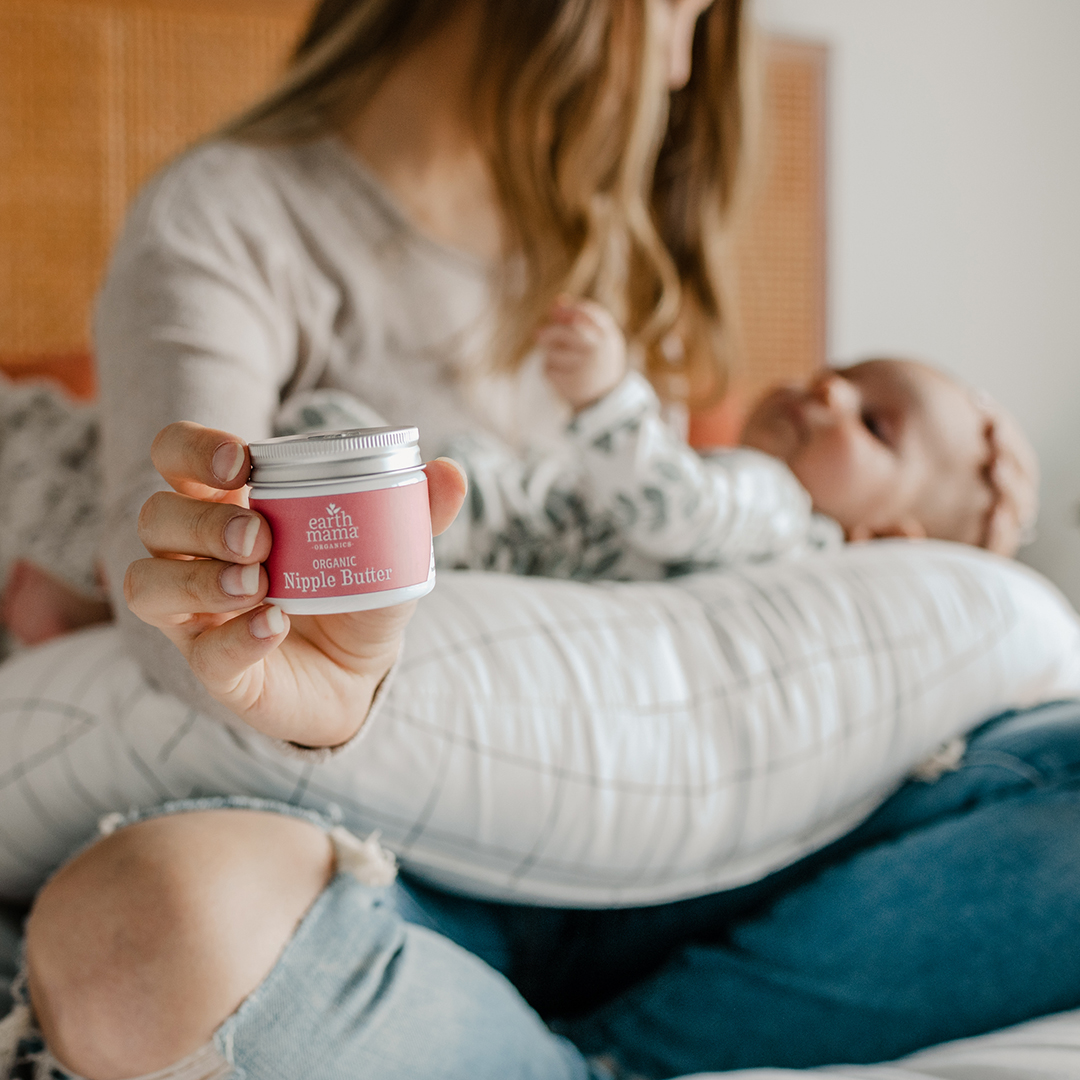 There was cracking and pain at each feeding.  It was to the point that I dreaded the next feeding before I had even finished the first one!
The youngest lactation consultant at the hospital felt around and mentioned that Little Miss might have a tongue and lip tie.  I had heard about this from a friend whose baby had one but hadn't really looked into it because surely we wouldn't have that issue…ha!
On top of all of this, there was the added pressure of blood sugar levels.  Little Miss wasn't getting enough milk to keep her levels in the normal range.
The nurse gave us the ultimatum from the doctor: supplement each breastfeeding session with formula (since my milk hadn't come in yet and I wasn't able to pump anything) or our Little Miss would be sent up to the NICU.
Even though I hadn't planned on supplementing with formula (I had planned on being a purist for breastmilk), you better believe that I grabbed that bottle of formula every time!
Her blood sugar levels stabilized, she gained back some weight, and we were all able to go home together.  Lactation sent me home with a nipple shield, supplemental nursing system, and their helpline.
At home, there were many tears and frustrated feedings.
I started looking into tongue and lip ties (more on that here).  So we took our sweet baby for evaluation and eventually had the procedure to release them at the ripe old age of 2 weeks!  This is one of the best breastfeeding help tips out there.  Make sure there isn't a tongue tie early!
We saw another lactation consultant who specialized in working with moms and babies with ties, got some new nipple shields and the reassurance that things would get better as our tiny newborn grew.
To my surprise, they did!
It always seems that the struggles of having a new baby will last forever, but they don't.
Eventually, I was able to stop supplementing with my pumped milk (for pumps, I've loved my Spectra the second time around, you can read more about the S1 and S2 versions here).  Then, one day, we were able to start nursing without a shield, with no pain!  It was glorious.
I finally understood why all those moms at our local La Leche meetings loved breastfeeding.
It had become so easy!
No more bottles to lug around or sanitize.  No more getting up in the middle of the night to warm a bottle.
I finally got it.
Up until that point, breastfeeding had been such a struggle that I couldn't even imagine how moms stuck it out.  I had wanted to give up so many times.
And, to be honest, there were times that I did give up.
I just couldn't do it, so she got a bottle.  But then, I would pull myself together and try again.
I even went 24 hours once with bottles of pumped milk and formula because I just needed a breather.
If you're struggling as a new mom trying to breastfeed your newborn, here are my tips that helped us:
Find your local La Leche League – They can provide lists of local providers (lactation consultants, doctors, etc.) as well as support from other moms.  I've learned some of the best breastfeeding (and life) tips from other moms at these groups.  I've also made some great mom friends.  Whatever your breastfeeding journey looks like, they can help.
Give yourself some grace – Breastfeeding is hard and it doesn't have to be all or nothing.  It's ok to give yourself a break if you need to and give that baby a bottle!  If you're stressed your baby will be too.  This will make your nursing session attempt even more difficult.  You can pump, use a formula you're comfortable with, or try to get some donor breastmilk.
Take some time for some self-care – Maybe this is just a hot bath, a cup of tea, or a favorite Netflix show.  Do something that makes you feel good and helps you relax.  Being a new mom is tough so be kind to yourself!
Find a support person – Find someone that is going to be your cheerleader.   Someone who will help get you through those days and nights when you just don't have the power to be that for yourself.  I was lucky that this person was my husband, but if you're partner can't be that for you, find someone who can.
Have patience – Often problems will resolve on their own as your baby grows.  So be patient, feed that baby however you need to, and know that you're the best mama to your baby!
Hire help – If you're still really struggling don't be afraid to pick up the phone and call a lactation consultant (IBCLC) for an appointment.  They can be an amazing resource and worth every penny (often insurance will cover at least a portion).
Product Recommendations:
My Brest Friend Nursing Pillow
The My Brest Friend Nursing Pillow was a lifesaver in the early months!  No pressure on my C-Section scar, a solid platform to position baby, and so easy to snap on and be in the right position.  I had other nursing pillows but they were too soft and my baby would sink in.  The position would then be uncomfortable and I'd have to readjust.  I had several lactation consultants that just loved and raved over this pillow!  This one is a little pricier but has an organic cotton cover.   You can save a little bit with a non-organic option which Amazon also sells.
I was actually given a different brand of nipple shields in the hospital but these were recommended by our lactation consultant when we got home.  They're a more natural shape and were definitely easier for baby to latch with.  I had probably 3-4 sets of these scattered around the house in our nursing areas.
You'll need to clean the nipple shields after each use.  I love that this one uses herbal extracts, is all natural, organic, and not tested on animals.  They also offer a money back guarantee!
So, I didn't actually get one of these, but I wish I had!  It's so much more comfortable to be able to put your feet up.  It takes the stress off of your back and shoulders while putting your lap in the right position for breastfeeding.  This one is nice and soft so the bottoms of your feet won't hurt while you use it (especially during those marathon feeding sessions).
Earth Mama has this amazing nipple butter that's organic and non-GMO!
Gel-free, organic cotton, use hot or cold – what more could your girls ask for?
More Newborn Parenting Tips: 
How to Naturally Soothe a Teething Baby at Night
Brilliant Natural Teething Remedies