The Best Gifts for Crunchy Moms (and Sorta Crunchy Moms too!)
This post probably contains affiliate links. We may earn a commission at no cost to you when you purchase through one of these links. Our full disclosure policy is really boring but you can read it here: https://sortacrunchymama.com/disclosure/
Finding great gifts for moms is easy – finding gifts for crunchy moms (and sorta crunchy mamas) can be hard!  One of the crunchy cons is that we are so aware of how products affect ourselves, our kids, our homes, and our lives that we can be – well – a bit picky about what we want.  
Fortunately, the internet is full of ideas for crunchy mom gifts!
I love writing gift guides; it gives me the opportunity to do some shopping for my friends (and myself!) while I share them with you!  You'll be sure to find just the right gifts for the crunchy moms in your life (and even pass this post on to your friends and family who are looking for gifts for you or maybe even get yourself a little something!).
PIN FOR LATER
The Best Gifts for Crunchy Moms (and sorta crunchy moms too!)
Gifts for Busy Moms
Ok, so what mom ISN'T busy?  Seriously, cuz I wanna know her secret!

Whether you're looking for gifts for working moms or just busy moms who need a night off from cooking or the constant 'what's for dinner?' question, Sunbasket is the busy crunchy mom's friend.  USDA organic and responsibly sourced meats and seafood, all ready in 6 minutes or less with their oven ready meals!
Try Oven Ready meals from Sun Basket
Reducing paper use? Check! Grab this magnetic meal planner and shopping list so your crunchy mom friends can reduce both paper and clutter.
Meal planning is simplified with this magnet that slides onto the refrigerator; plus you can add to the grocery list on the fly, saving time and eliminating extra trips to the store!  Just take a pic with your phone and head to the store with your list.
Baby Carriers are the gifts busy moms are going to love!  Especially moms with more than one child.  Because it never fails that the baby needs to sleep and the toddler or older child wants to play!  These are super practical gifts for busy moms and something they will love and use every day.
There are lots of great baby carrier brands out there, Baby K'tan is a favorite for moms who love the idea of a wrap but are a bit intimidated with having to figure out tying, wrapping, and what to do with all that fabric!
The Baby K'tan Baby Carrier is a wrap without any wrapping. Sized like clothing, it easily slips on like a t-shirt for multiple carrying positions. LEARN MORE and check out all the colors!
Some crunchy mamas prefer a more structured carrier.  I like these as gifts for hard working moms who just don't want to have to tie or adjust their carriers every time.
The nice thing with these carriers is that you can adjust them once and the next time you put your baby in you may only need some slight tweaks to get it comfortable for both of you.
We've really enjoyed our Beco Gemini and both my husband and I have used it with both of our kids.
Ergobaby is another great option and, while I personally don't have one, I've had several friends who LOVE their Ergos.
I do use a Lillebaby all season and it's been my go to lately.  I decided on this one because I could use it from infant to toddler with no insert needed.  While I have a few different carriers, this has been my daily one right now (baby is 4 months old) and before I got pregnant I was using it regularly with my toddler comfortably.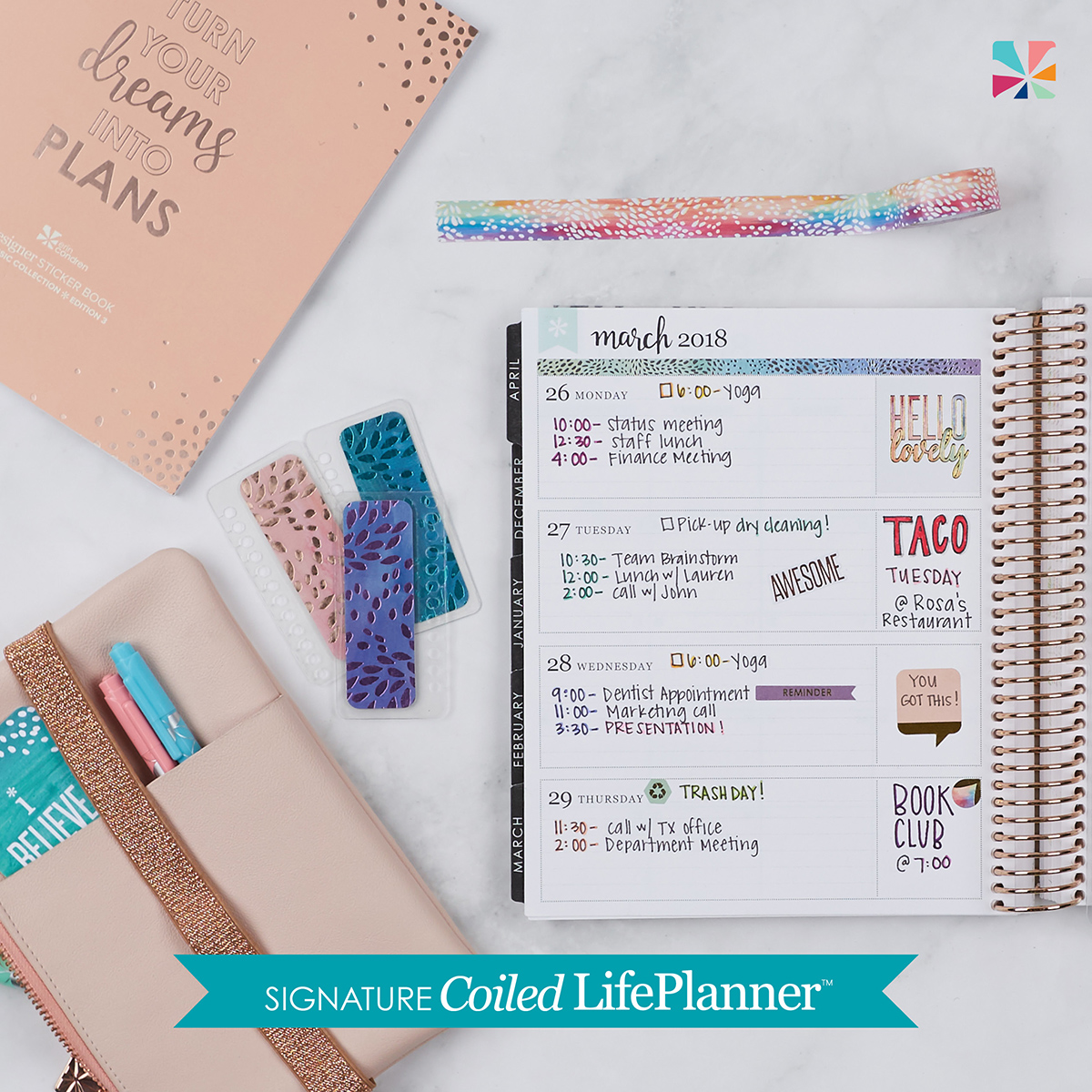 Busy moms also need a system to keep things running smoothly – a place to write down appointments, make plans, jot notes.  They need a LifePlanner!  With lots of customization and fun designs, you're sure to find just the right one to stay organized in style (I personally love the binder option here).
Gifts for Nursing Moms
Finding the best gifts for breastfeeding moms is one of the easier ones, because there are so many things we need!  You could even get a couple of these small items and create your own gifts baskets for new moms.
Basically anything nursing related from Earth Mama is gonna be a hit!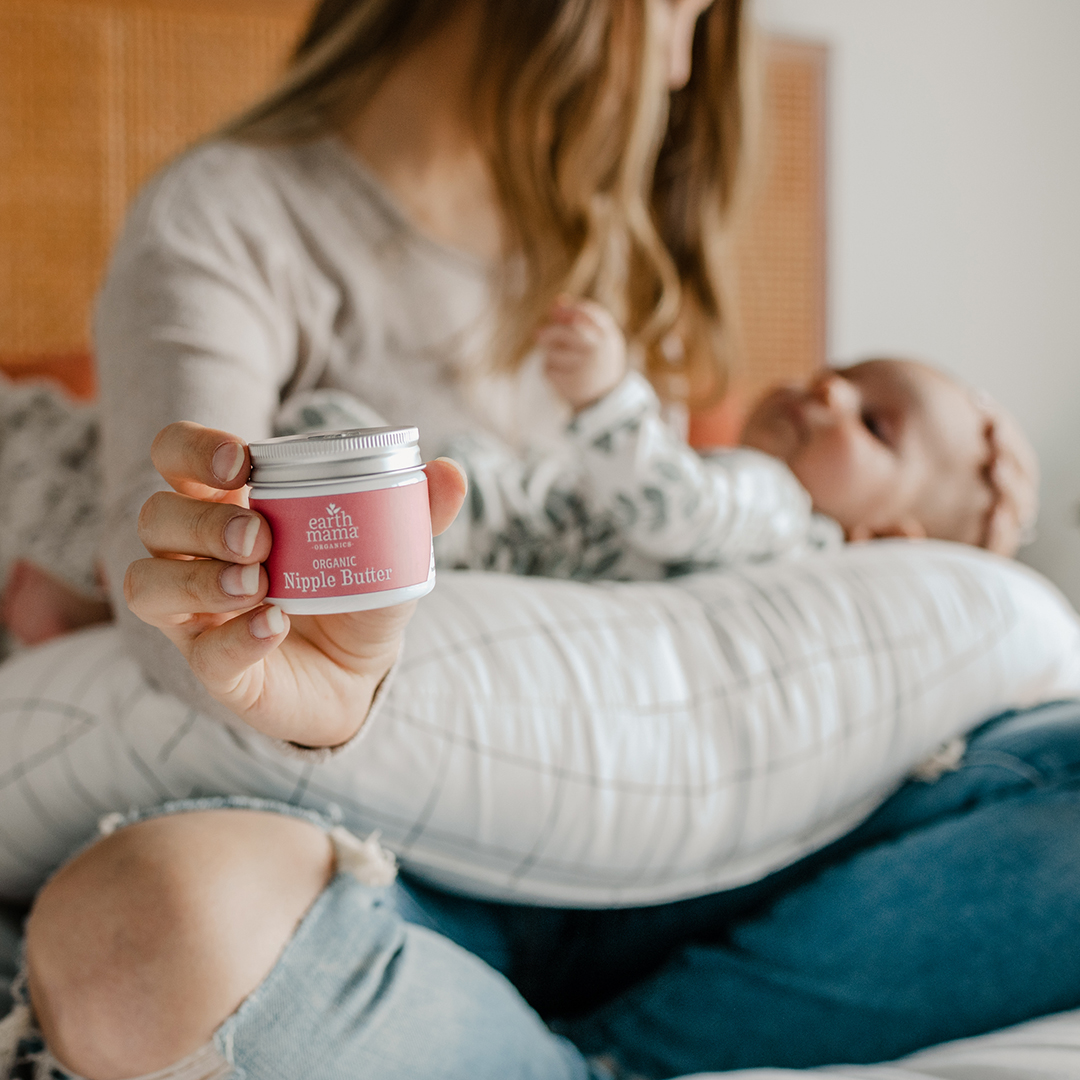 You could make an amazing gift basket with their Organic Nipple Butter, add in their Organic Milkmaid Tea, throw in a 3 flavor sample of lactation cookies from UpSpring, and finish with the Booby Tubes® for a nursing mom's perfect starter kit!
Another favorite is the My Brest Friend Nursing Pillow which was a game changer when I was first learning how to breastfeed a newborn and made those middle of the night feedings so much easier.
Gifts for Homeschool Moms
Lots of crunchy moms are also homeschool moms.  And what do homeschool moms need?  Well, anything that helps them stay organized because life can get a little crazy when the kids are home all the time and you're trying to juggle school work, running a house, and planning park meetups, field trips, and all the other appointments!
That's why a Teacher Lesson planner is something so many homeschool moms are looking at and this one from Erin Condren is a must have!  There's so much customization available, beautiful designs, and multiple views to keep them on track for the whole year.
Homeschool moms are also looking for fun ways to get their kids learning and trying new things, but that doesn't mean they want to have to plan and find all the supplies needed for them!  So a monthly box with everything they need for a fun STEAM project can make life so much easier.  Check out these  Fun, creative, STEM projects delivered each month by GreenKidCrafts
Why not grab her a fun tee celebrating her homeschool life like this one on Etsy?  It may just become one of her favorite teacher outfits!
Or grab her this fun mug that will get her smiling first thing when she reaches for her coffee.
If she's more of a wine loving mama, you'll definitely want to take a look at this stemless glass for after a long day of homeschooling!
Sentimental Gifts for Moms
If you're looking for those thoughtful gifts for moms that will touch their heart, Zazzle has you totally covered!
I ordered a pillow similar to this baby stats pillow for my daughter and this one for my son.
A Guided Journal sharing her story is something every mom should do. "Mom, I Want to Hear Your Story," is an excellent way for moms to write their story in a way that they can share it with their kids. The one thing that grown children always say is that they wish they had known their parents better; this journal gives them the chance to do just that!
Maybe, like me, you think about all the things you want to tell your kids as they grow up, how much they're loved.  How much you've loved being their mom.  
Letters to My Son and Letters to My Daughter are a great way to do that!  You write the letters (most have a prompt to get you started) and then date and seal them.
What a great gift to give the kids when they're grown!
Gifts for Outdoorsy Moms
Many crunchy moms find themselves at home in nature, and they love to bring nature into their back yard and home. A walk-in greenhouse helps get a jump-start on the growing season and can be set up inside or outside, depending on the local weather. Whether mom is wanting to grow vegetables for long term preservation or create a backyard oasis filled with flowers, this greenhouse will be a great addition to her gardening tools!
Is your favorite crunchy mom wanting to get started with gardening? A garden starter kit is an excellent way for her to get her feet wet without the huge commitment of tilling up a huge chunk of the backyard or building a ton of planter boxes.
If your crunchy mom friend is also a yoga fan, then this eco-friendly yoga mat is the perfect gift! It comes in a variety of colors, is recyclable, and comes with a velcro strap to make it easy to transport to and from class or her favorite outdoor yoga spot.  Plus the alignment lines will help her get every stance just right!
Gifts for Stay at Home Moms
Finding just the right gift for stay at home moms can be a challenge, but anything that helps them keep their home toxin free and a sanctuary for their family is a good bet for them!
When you're looking at gifts for crunchy moms, it's hard to overlook aromatherapy. A beautiful diffuser is always a welcome gift. This set comes with six organic essential oils from PlantTherapy with kid safe markings (so important for any mom!).
For moms looking to simplify and have a more sustainable home, this motivational guide is perfect!  Get more in tune with the crunchy side with practical checklists, projects, and a list of products that you can swap out to give you a more natural home!
If you need a simple, low cost, and practical gift, these wool dryer balls are just what you're looking for!  They are a great natural fabric softener, and every crunchy mom needs a set.  In addition to fabric softening, dryer balls also speed up drying time, so you use less energy. 
Building a natural, sustainable home can take time. Finding eco-friendly products can be challenging. These Swedish dishcloths are reusable, come in a variety of colors, and can absorb up to 15 times their weight!
This reusable grocery bag set comes with 2 reusable bags and 5 reusable mesh produce bags.  Everyone loves how much room they have for groceries and how easy they are to clean!  Just toss them in the washing machine and make grocery shopping greener.
Crunchy Mom Swag
We can't forget all the fun, crunchy mom swag out there!
You can snag this sorta crunchy mama tee on Amazon.
Some other favorite swag for the crunchy mamas are:
This fun crunchy mom decal for her car window, computer, wherever!
And every crunchy mom knows – we just don't quite fit in with most of the mommy groups, so this tee will be right on for all of us who feel like we just haven't found our tribe in those places.
For her morning cuppa, make sure she starts her day with crunchy in a mug like this one!
And we can't forget the oily mamas!  She's gonna love this tote for running errands and maybe even carrying a few oils with her.
Hopefully this list gave you some good ideas for gifts for the crunchy moms in your life (and maybe for yourself too)!